Using Bankruptcy to Eliminate Medical Debt
Dec. 13, 2021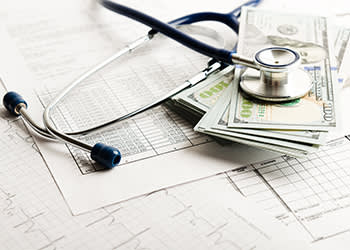 Unexpected medical expenses are an unfortunate fact of life. Often, routine tests our doctor requested suddenly result in a bill in excess of thousands of dollars. Or perhaps you were catastrophically injured or became ill, and the bills not covered by the insurance soared past six figures and into the stratosphere. Then, the phone calls and collection letters start, all while you are worried about getting continued treatment. Fortunately, there may be a way out. Filing for bankruptcy can eliminate these debts allowing you to get the fresh start you have been looking for.
Bankruptcy Can Be Used to Eliminate Medical Debt
Chapter 7 bankruptcy will often discharge all of your nonpriority or general unsecured debts, which means you do not have to pay them back. Medical debt will generally fall into this category. Of course, you will have to pass the Chapter 7 means test to be eligible to file that way. To qualify for filing under Chapter 7, your income must be below your state's median income, or you may qualify by not having enough disposable income to meet your basic obligations.
If you can't pass the Chapter 7 test, then you may be able to file under Chapter 13. Chapter 13 doesn't just discharge your debt. Instead, it lumps all your debt together and develops a plan for paying down a portion of each debt. The plan is developed based on a review of your income, bills, equity, assets, and other expenditures.
You May Have to File Bankruptcy to Survive
Healthcare costs have soared in recent years. Couple this fact with high insurance deductibles and frequent denials of coverage, and bankruptcy may be unavoidable for many people with significant healthcare needs. The average cost of a hospital stay in 2017 was $11,700, but the range varies widely depending on the condition being treated. In the four years since then, the annual increase has been just around 6%, with 2021 expected to spike at 7%. Using those numbers, that $11,700 is now around $15,000. When you add in all the other costs relating to the illness or injury, bankruptcy looms.
Contact a St. Louis Bankruptcy Attorney Today
If you or a loved one are facing catastrophic medical bills and the related stress and hassle in Missouri, consider contacting an experienced and knowledgeable bankruptcy attorney to guide you through what medical debt relief possibilities might be available to you. Contact us today or call 314-866-3955 for a consultation on your medical debt issues and how you might be able to resolve them.